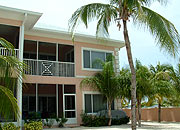 Kaibo Yacht Club #C30

Located at the Kaibo Yacht Club in Grand Cayman's exclusive Cayman Kai area, this is a 2 bedroom/2 bathroom condo, brand new, newly furnished, fully equipped. Sleeps 5 persons, Second floor unit faces the pool and Jacuzzi and ocean.

Max Guests: 5
Bedrooms: 2 bedroom
Location: Cayman Kai/Rum Point area, North Side, Grand Cayman.
Price: Summer: $200 US Per Night
Winter: $300 US Per Night
Property: Kaibo Yacht Club #C30

Rental Prices
Summer Nightly: $200 US Per Night


Summer Weekly: US$1400 weekly

Summer Monthly: N/A

Winter Nightly: $300 US Per Night

Winter Weekly: US$2100 weekly

Winter Monthly: N/A

Bedrooms: 2 Bedroom

Bathrooms: 2 Bathroom

Maximum Guests: 5

Description: Located at the Kaibo Yacht Club in Grand Cayman's exclusive Cayman Kai area, this is a 2 bedroom/2 bathroom condo, brand new, newly furnished, fully equipped. Sleeps up to 5 persons, have a sofa bed in living room. Ground floor unit, right in front of the pool and jacuzzi, beautiful views.

Yard/Grounds: Sandy gardens overlook the blue Caribbean Sea, coconut trees are planted along the beachside.

Other Amenities: Pool area has BBQ facilities, lounge chairs, access to small marina.

Distance To Town: 20 Miles from Georgetown

How To Find It: Departing the airport take the following: Owen Roberts Drive past the Post Office, and turn left unto Dorcy Drive at the 3-way stop. Follow Dorcy Drive out to Crewe Road (past Fosters Food Fair; road paralleling the runway). Take a left unto Crewe Road and stay on this road as it is the main road that runs throughout the island. You will be heading east. Take this road through Bodden Town towards Breakers, after about 25 minutes, there is 3 way junction, take left heading towards North Side and follow this main road for another 15 minutes through the district of North Side and out towards Cayman Kai/Rum Point area (heading north and then northwest). Proceed towards the Kaibo Yacht Club, veering left at the fork near Rum Point Club, proceed driving past the Kaibo Yacht Club Marina and Restaurant, condo complex is on the left.